Ruby, Amy, Michael, Doris and Elton's
Costa Rica Trip
Dec. 2011

We were invited to go to Costa Rica with Ruby, Amy and Michael. This provided lots of up close time with Ruby, Amy and Michael and a chance to have fun and do something different. Amy planned the trip and proved to be a quite capable tour planner. We flew to Houston where we met up with Ruby, etc. and overnight-ed.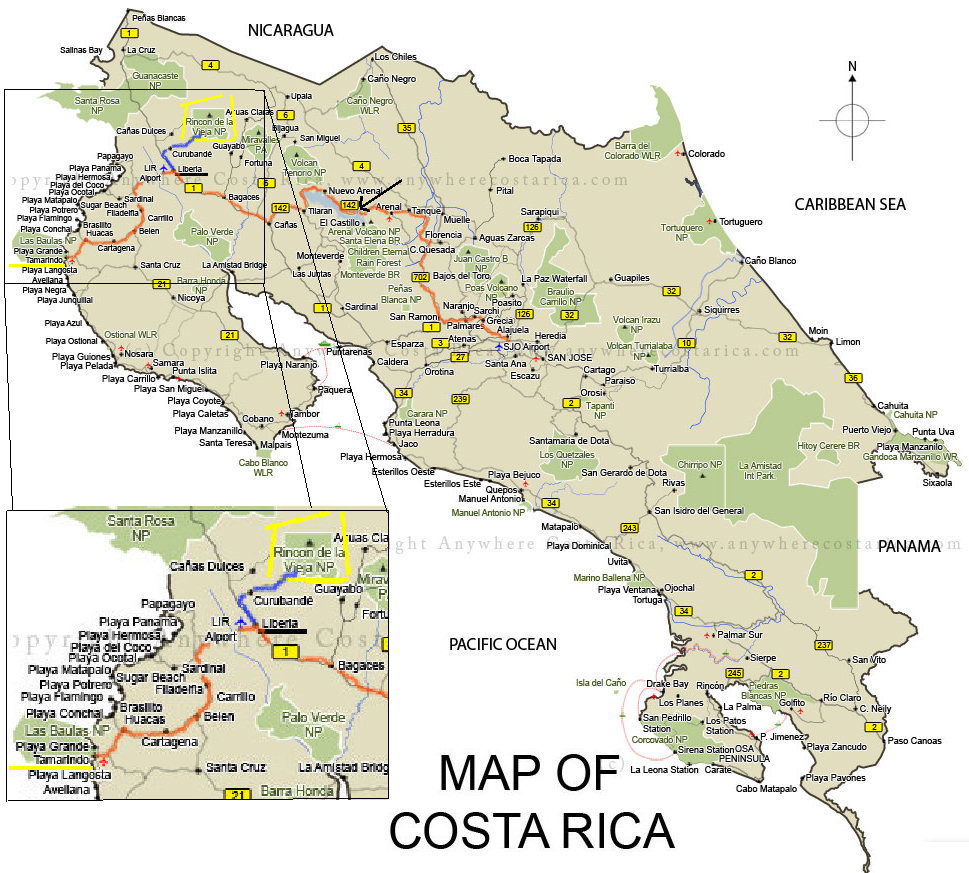 The next morning we flew to Liberia Airport in North Western Costa Rica and drove to Tamarindo where we stayed for 4 days at a very nice condo inn. The Costa Rica map shows in orange and dark blue where we went. First to Tamarindo, then Doris and I took a day trip back past the airport to Rincon de la Vieja National Park where we tubed, ziplined, repelled, rode horses and enjoyed a mud bath and soaked in hot springs. Then all moved to Lake Arenal in the north central part of the country for 3 days and then to the San Jose Airport for our return home.

In Tamarindo, we had a loft apartment. Ruby, Michael and Amy stayed downstairs and Doris and I upstairs
. We were within walking distance of food, beaches, banks, etc., so we didn't use the SUV we had rented during our stay in Tamarindo. We found a restaurant run by an Israeli serving authentic Israeli food, a barbeque (great pulled pork) run by a guy from Denver, Colorado, USA, lots of pizza & sub shops, some very nice upscale restaurants and lots of shopping.

While in Tamarindo, Doris and I did an all day adventure tour in Rincon de la Vieja National Park which is about a
n hour northeast of the Liberia Airport and 3.0 hours by tour bus from Tamarindo. It was great fun, we tubed on a class 2 mountain stream, zip lined thru a canyon, repelled up & down another canyon, climbed a 70 ft rock wall (only way out of the canyon), rode horses to a hot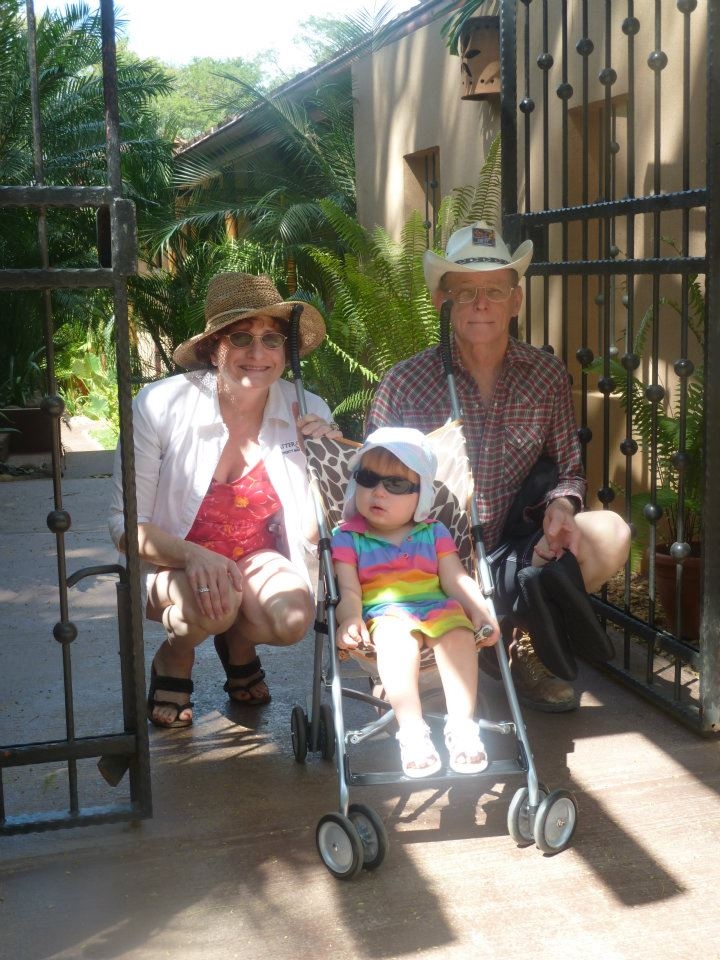 springs spa where we mud bathed and soaked in the volcano heated hot water.

Amy and Michael took a morning horseback ride on the beach north of Tamarindo and Michael went scuba diving several hours off shore the day we went on our adventure tour.

Click these links for pictures of our stay in Tamarindo, our Adventure Tour and Lake Arenal.

Tamarindo Higher Resolution Pictures Linked Together
Doris&Elton Adventure Tour
Doris&Elton Horseback and Spa

Lake Arenal